Connectivity. Ingenuity. Flexibility.
VYKON solutions are built on Tridium's Niagara Framework®. It creates the ability to help businesses capture, store and access building control systems data whenever they'd like, from wherever they'd like. Niagara's ability to improve efficacy of operations, improve ROI and decrease costs has made the technology gain traction across multiple industries.
With its open framework, Niagara delivers a variety of significant improvements to help businesses take full advantage of the Internet of Things, including advanced visualization and new search, security and navigation tools. Our services enable users to not just monitor data flows, but to create logic sequences that effect controls programming based on data observation. Users can manage histories, schedules and alarms with ease using custom interfaces.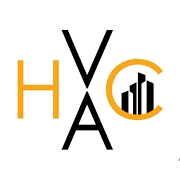 We provide valuable services and unparalleled support for our specialty hosting products. We've partnered with industry leader HVAC Concepts, a partner of Tridium and one of Niagra's earliest advocates.